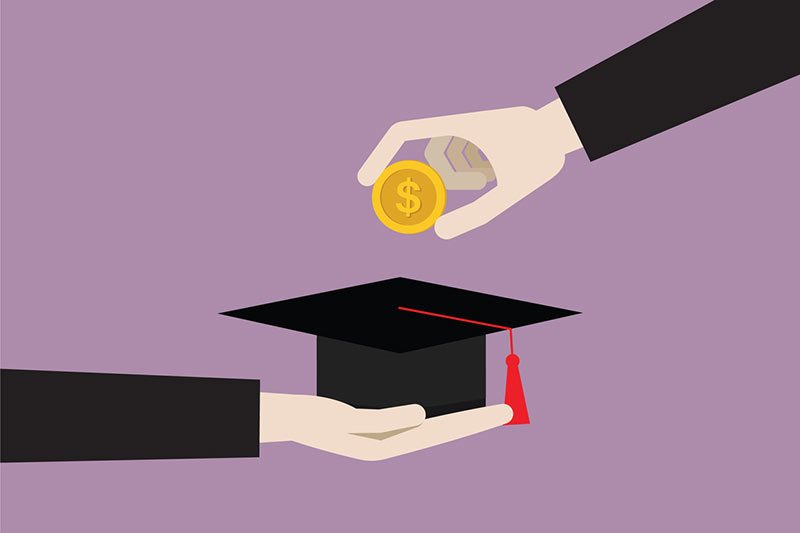 Unable to have summer jobs, many students face the new school year with precious few savings. Are there any solutions?
There are a number of government funded programs that provide funds toward the cost of post-secondary education.
The Canada Emergency Student Benefit (CESB).You are eligible for the CESB, if you are a current post-secondary student or graduated in December 2019 or later. You also qualify, if you have completed high school in 2020 and have applied to a post-secondary educational program that starts before February 1, 2021. Provided you qualify, you can receive up to $1,250 for each four- week period in which you earned no more than $1,000 from employment or self-employment. If you are able to work, you must be actively looking for work to be eligible for the CESB.
If you are also eligible under the Canada Emergency Response Benefit (CERB), you cannot receive both for the same weeks, but you may be eligible to claim Employment Insurance Benefits. The key is that you cannot claim any of these benefits for the same period of time.
The Canada Summer Jobs Program. Employers can apply for this program until February 28, 2021. Employers can receive a wage subsidy of up to 100% of the local minimal wage to pay their employees. Job placements can end as late as February 28, 2021. Check out the job bank website (jobbank.gc.ca).
The Canada Student Service Grant (CSSG). This program will pay between $1,000 and $5,000 for a student's education, depending on the number of hours the student volunteers in an eligible position. This is the program that was to be administered by WE Charity. Right now, the government is looking at other options to administer this program. To be eligible, you have to be under the age of 30 as of December 31, 2020, and enrolled full- or part-time in a recognized postsecondary education program. Check the website jobbank.gc.ca/volunteer.
Canada Student Grants. You can also apply to this program which provides a maximum of $6,000 for full-time studies and $3,600 for part-time studies. Go to canada.ca and type in "student grants".
If you like to read in greater detail about education financing from government and private sources, you may find of interest a series of articles written by Tim Cestnick of the Globe and Mail.