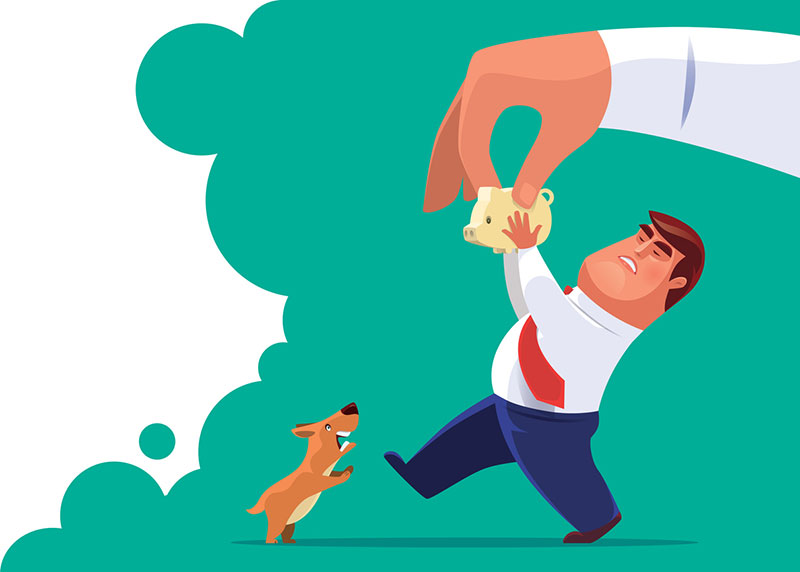 Financial advisors are targeting high net worth individuals with a strong cash flow. The scheme is to make large deposits in a life insurance policy which creates an early cash surrender value (CSV). Then they arrange for a loan secured by the CSV. The loan proceeds are then invested. This strategy is only suited for those who are not risk averse, have at least $5million to invest and can afford $100,000 premiums.
The former National Hockey League defenceman Jason Garrison is suing his financial advisor claiming negligent advice led to investment decisions that cost far more than the multimillion-dollar salary he earned during a six-year contract with the Vancouver Canucks.
As reported in the Advisor's Edge, Jason Garrison filed a statement of claim in B.C. Supreme Court in November alleging he hired Vancouver-based financial advisor Richard Jones in 2013, shortly after signing a contract worth almost US$28 million.
At the time, Garrison's claim says he was 28 years old, "risk averse," and had no experience with financial planning — conditions that the suit alleges Jones understood.
Within months of hiring Jones, Garrison alleges he was advised to purchase two life insurance policies, each worth more than $10 million, followed by various other investments and, in 2016, a third life insurance policy valued at $10.2 million.
The statement of claim says Garrison was told the investments would produce more than $43 million in capital over 10 years, but instead he lost money and is seeking damages.
The statement alleges Jones — a registered and licensed insurance agent and Certified Financial Planner — and his agency, Richard Jones Financial Group Ltd., failed to conduct a needs analysis, which would have determined Garrison did not require the insurance policies.
It also claims Jones did not produce a financial plan for Garrison and did not tell him that the final years of his contributions to the various investments were unbudgeted, meaning there was a likelihood the policies would be unaffordable.
Garrison alleges he was not informed about the true costs of insurance as an investment vehicle and that he was also sold policies funded in such a way that the future cost would be unaffordable "before the actuarial expected death of the plaintiff."
The complicated tax strategy recommended to Garrison also required that he seek independent expertise from tax professionals, but the lawsuit says Garrison was never told about the requirement.
The statement of claim also lists BMO Life Assurance Company and IDC Worldsource Insurance Network Inc. as defendants, arguing they are required by law to supervise Jones and his agency in relation to the sale and management of insurance contracts.
"Had the defendants not breached these duties … the plaintiff would not have suffered the losses alleged herein," says the claim. The statement doesn't say how much money Garrison is alleged to have lost. The court case is ongoing.